What are the Best Multivitamins for Crossfit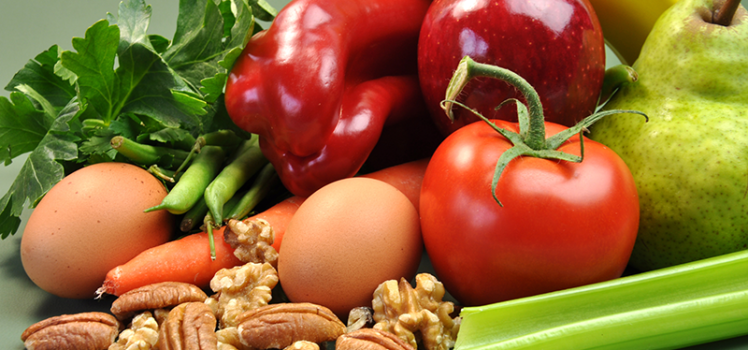 Crossfit is a challenging and physically demanding activity. It's one that truly becomes a lifestyle to many of its devotees. Crossfit it undeniably good for your physical health, but to maximize your benefit, you need to consider other factors as well like eating a healthy diet and getting enough sleep. One of the best ways for a Crossfitter to take their health to the next level is to supplement with vitamins and minerals.
Although supplementation is a good idea for most people, extreme athletes like Crossfitters actually have more of a need for supplementation. Because of the intensity of Crossfit workouts, there is more sweating involved. Sweating this much this regularly can lead to a loss of important nutrients. Crossfitters are also more prone to injury. Supplementation can help strengthen joints and bones and will thus minimize the risk of injury. Finally, Crossfitters are very concerned with performance and supplementation can help you reach your goals more efficiently.
Some of the most important vitamins and minerals for Crossfitters to get enough of:
Omega-3s
Vitamin D
Vitamin E
Vitamin A
Magnesium
CoQ10
Calcium
Vitamin B
L-Carnitine
creatine
whey protein
Supplementing will improve your overall health, but there are also some specific benefits that will actually help boost your Crossfit performance. Some of the benefits:
increased strength and endurance
more energy and motivation
sharper focus
less muscle soreness
faster recovery time
improved joint health
less risk of injury
Some of the Best Supplements for Crossfitters
Optimum Nutrition 100% Whey Gold Standard Why Protein Powder
With 24g of Protein, 5g BCAAs, 4g of glutamine and glutamic acid per serving, and only 110 calories, this protein powder is a great, balanced choice. Perhaps more importantly, it tastes great! With over 20 flavors (from chocolate to birthday cake to salted caramel and beyond), there is something for everyone.
MusclePharm Carnitine Core L-Carnitine Supplement
With 1g Carnitine and Antioxidant properties, this supplement can help burn fat and increase muscle definition while also helping to reduce the risk of injury and improving your athletic performance.
Transparent Labs StrengthSeries Creatine HMB Creatine Supplement
Creatine has a major effect on energy and strength and recovery speed, making it a good choice for a serious Crossfit athlete looking to see major gains. This supplement has 5g Creapure Creatine Monohydrate, 2g HMB, and 5mg BioPerine Black Pepper Extract. Mixing this in with your whey protein powder for a delicious pre-workout boost is a good way to enjoy it.
Complete Supplement Solutions
Kyäni Sunset Multivitamin
This multivitamin works best when taken in conjunction with other Kyäni products like their Sunrise and Nitro formulations. Kyäni Sunset has a perfect balance of tocotrienols, Omega-3, Beta Carotene, and Vitamin D. This one will particuarly help boost cardiovascular health. Kyäni products like their Sunrise and Nitro formulations. Kyäni Sunset has a perfect balance of tocotrienols, Omega-3, Beta Carotene, and Vitamin D. This one will particuarly help boost cardiovascular health.
Optimum Nutrition Opti-Men or Opti-Women Multivitamin
With 22 vitamins and minerals and over 75 active ingredients, this mulitvitamin has everything you need. With special formulations made specifically for men and for women, this multivitamin is really tailored for maximum benefit depending on the different needs of the different sexes.
It's a good idea to consult with your doctor about all supplementation, especially if you are taking any medications. A doctor can also help advise you on which supplements are the best choices for you, and can show you what your current levels of different vitamins and minerals are by doing some bloodwork.
It will take a little bit of time to start noticing results after you start taking a supplement. It might take a little bit of time to find the right balance of supplements for you. Often these supplements work better in combination, so don't limit yourself to just taking one. A multivitamin is something pretty much everyone should include, but it's good to add addition supplements to the multivitamin. With a good balance of supplementation, you're soon going to be setting some PRs and really hitting Beast Mode every time you enter the Box.