What Supplements Should You Be Taking?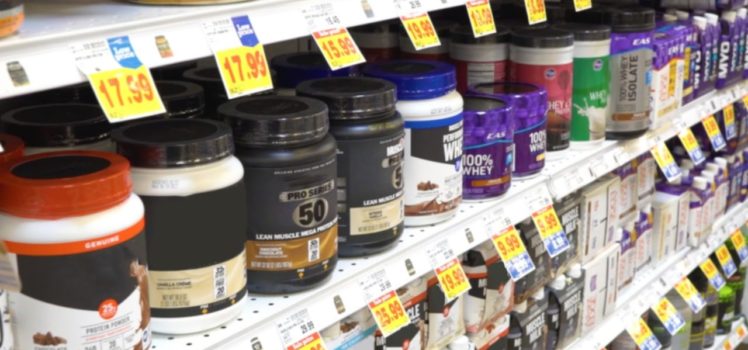 A walk down the vitamin and supplement aisle at your local grocery store or pharmacy will undoubtedly be an overwhelming experience if you are looking for the right vitamins and supplements for you. With so many choices, you might be left wondering which are the best supplements to take.
Don't worry, you aren't alone. Many people find themselves wondering if they need to take a supplement and if so, what supplements to take, how much of each to take and how they benefit us.
A recent study surveyed 3 million people and their vitamin intake from diet. The result: a staggering amount of us are not receiving the proper amount of essential vitamins and minerals from diet alone. In fact, more than 99% of us are not getting sufficient vitamins and minerals.
These numbers highlight the need for supplements and our continuing need to add them to our daily diet regimen. Other benefits associated with supplement intake beyond just getting the amount of vitamins and minerals we need include the prevention of colon cancer, heart disease, and breast cancer.
The most common supplement is the multivitamin. Everyone should be taking a daily multivitamin in some form. When searching for a multivitamin at your local grocer or pharmacy, look for doses that feature 100% doses rather than larger amounts. You only need 100% of the vitamins, not 400%. Excess levels of nutrients are secreted as waste.
When looking at the label, try to find a multivitamin that has 100% of the daily value of all 12 essential vitamins and minerals including:
● Vitamin A
● Vitamin B1
● Vitamin B2
● Vitamin B6
● Vitamin B12
● Vitamin C
● Vitamin D
● Vitamin E
● Biotin
● Folic Acid
● Niacin
● Pantothenic Acid
It's not just about taking the right multivitamin, it's about taking it at the right time. The best way is to break up the daily dosage between morning and night so that you are taking half of each supplement in the morning and the other half at night. This will increase the absorption of the multivitamin into your body as well as maintain constant steady levels of each of those vitamins and minerals throughout the day.
In addition to your daily multivitamin, you also need calcium. Dr. Oz recommends taking it with Vitamin D, which helps the body absorb calcium, and magnesium, which prevents any negative side effects of calcium. He recommends taking 600mg of Calcium with 1,000 IU of Vitamin D with 400mg of magnesium. As Calcium often blocks the absorption of other vitamins and minerals, it is important to take this supplement a few hours after the others.
A vitally important supplement we should all be taking is a fish oil supplement. What sets this supplement apart from others is the amount of Omega-3 fatty acids contained therein. Often referred to as DHA and EPA, these fatty acids are responsible for keeping your brain and heart healthy. Omega 3 fatty acids are one of the largest anti-inflammatory agents available to us. As far as fighting various cancers, fish oil has been shown to reduce the risk of breast cancer by up to 32% for some women. As a tip, it is best to take this supplement with food to avoid getting burps that are "fishy." If you find that your supplement has a bad taste, try switching to Kyani Sunset or to Krill oil. Each of these alternatives include sufficient Omega 3 but also Vitamin D.
As mentioned above, Vitamin D is a great supplement to take. Beyond only helping your body absorb Vitamin C, it is also responsible for maintaining a healthy immune system, nervous system, blood vessels and muscles. Additionally, Vitamin D has been shown to help prevent a variety of cancers such as breast cancer, colon cancer and uterine cancer. Many of us live an indoor lifestyle where we do not get the proper amount of Vitamin D we need from sunlight, so a Vitamin D supplement is very important.
Your shopping list for your next pharmacy should include a multivitamin, calcium, fish oil, and vitamin D. These four supplements are the only supplements you need to be religious in taking every single day in order to achieve optimal health for years to come.